The 5 Best Places to Eat in Byron Bay (that aren't actually in Byron Bay)

---
If you're planning a road trip or weekend away to the highly Instagrammable seaside town of Byron Bay, you'll probably be on the hunt for some cute places to grab a snack or a few cocktails. But we'll let you in on a little secret: the best places to eat in Byron Bay aren't actually in Byron Bay. Here's our guide on where to eat, when to go, and what to order on your next visit to the Byron Shire.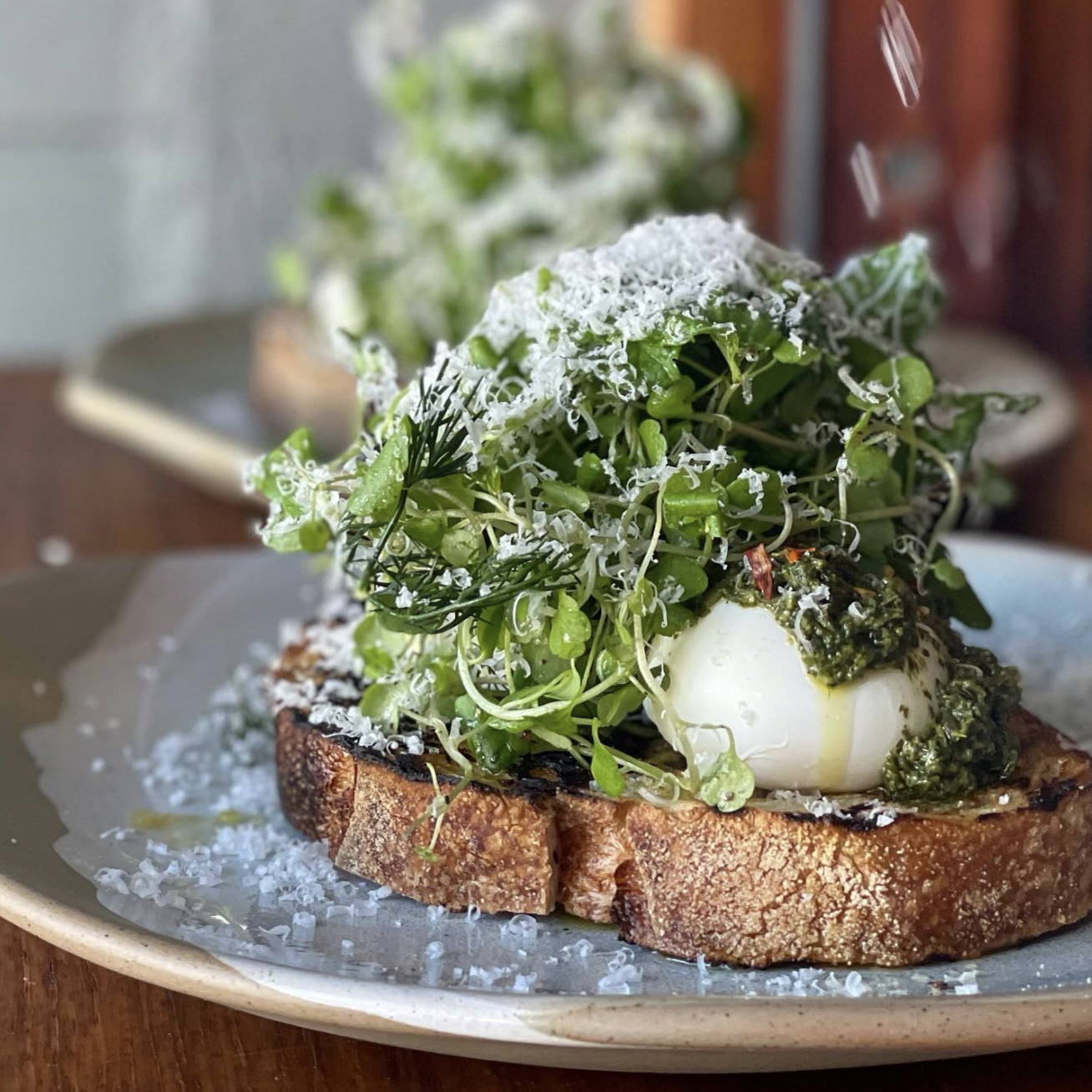 BREAKFAST - PUNCH & DAISY, MULLUMBIMBY
Start your Byron Food tour at Punch & Daisy, located about 15-20 minutes outside of the Byron centre in the original hippy town of Mullumbimby.
This little gem is a local favourite for good reason. Great coffee and even better food with a cosy atmosphere make Punch a must for breakfast, but their Poached Eggs Salsa Verde with a side of Bangalow Bacon and grilled halloumi is what makes it an absolutely essential stop on this foodie adventure. 
---
BRUNCH: CUBBY BAKEHOUSE, CHINDERAH
If you're in the mood for a sweet treat and a little venture up north, head to Cubby Bakehouse.
This cafe is in Chinderah, about 30 minutes up the highway from Byron. It's right on the river and has an anadorable garden seating area so it's rather cute for a wee picnic (but we'd go for the next-level delicious cookies alone).
Choosing a single treat here is too hard a task, so our advice is to grab a full box of baked goodies and save some for later. You will not regret it.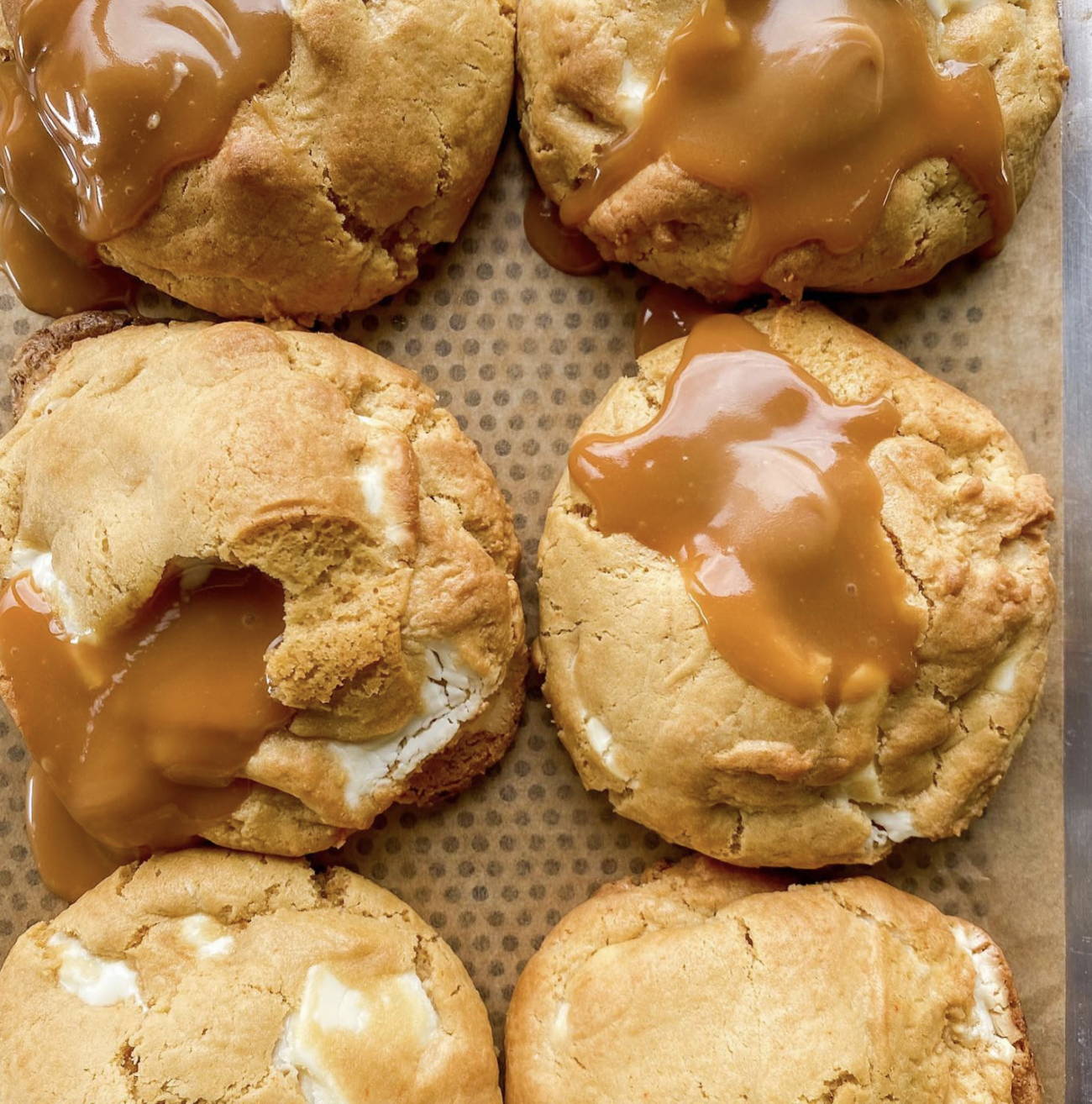 ---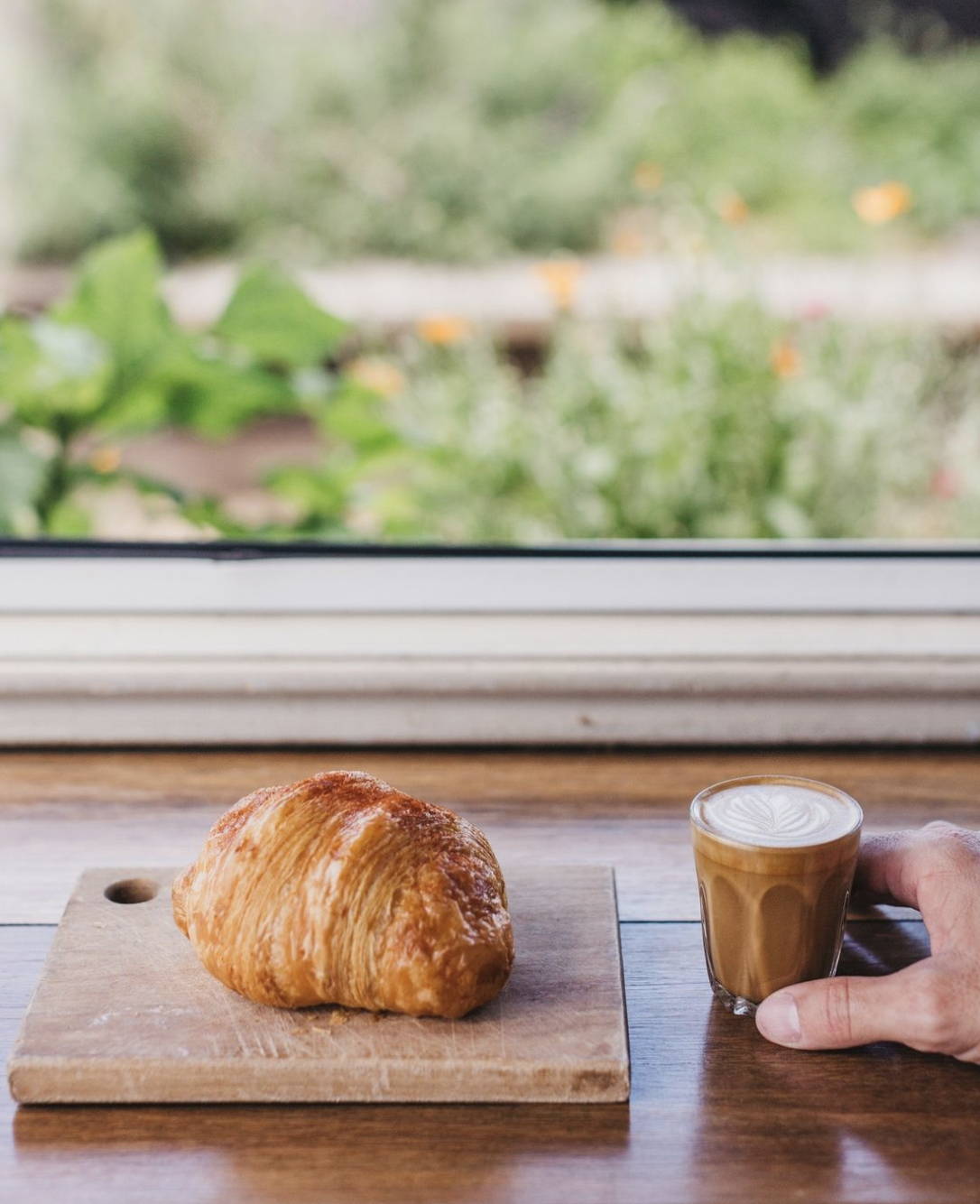 COFFEE: HARVEST DELI, NEWRYBAR
Coffee is best served with salami. Wait… is that right?
Either way, there's something special about waiting for your arvo latte at Harvest whilst browsing their INSANE selection of cured meats, artisan breads, and local deli creations. If you love a grazing table or a charcuterie board, you won't want to miss this foodie heaven. 
Bring a rug to enjoy your snacks via picnic whilst sitting amost their lush veg gardens.
---
LUNCH: DOMA CAFE, FEDERAL
Doma is like hidden gold tucked away in the hills of Federal. It's a windy drive up from Byron but it's absolutely worth it for the Japanese cuisine that never fails to have our mouths watering.
We highly recommend everything on the lunch menu here (and you definitely shouldn't skip dessert).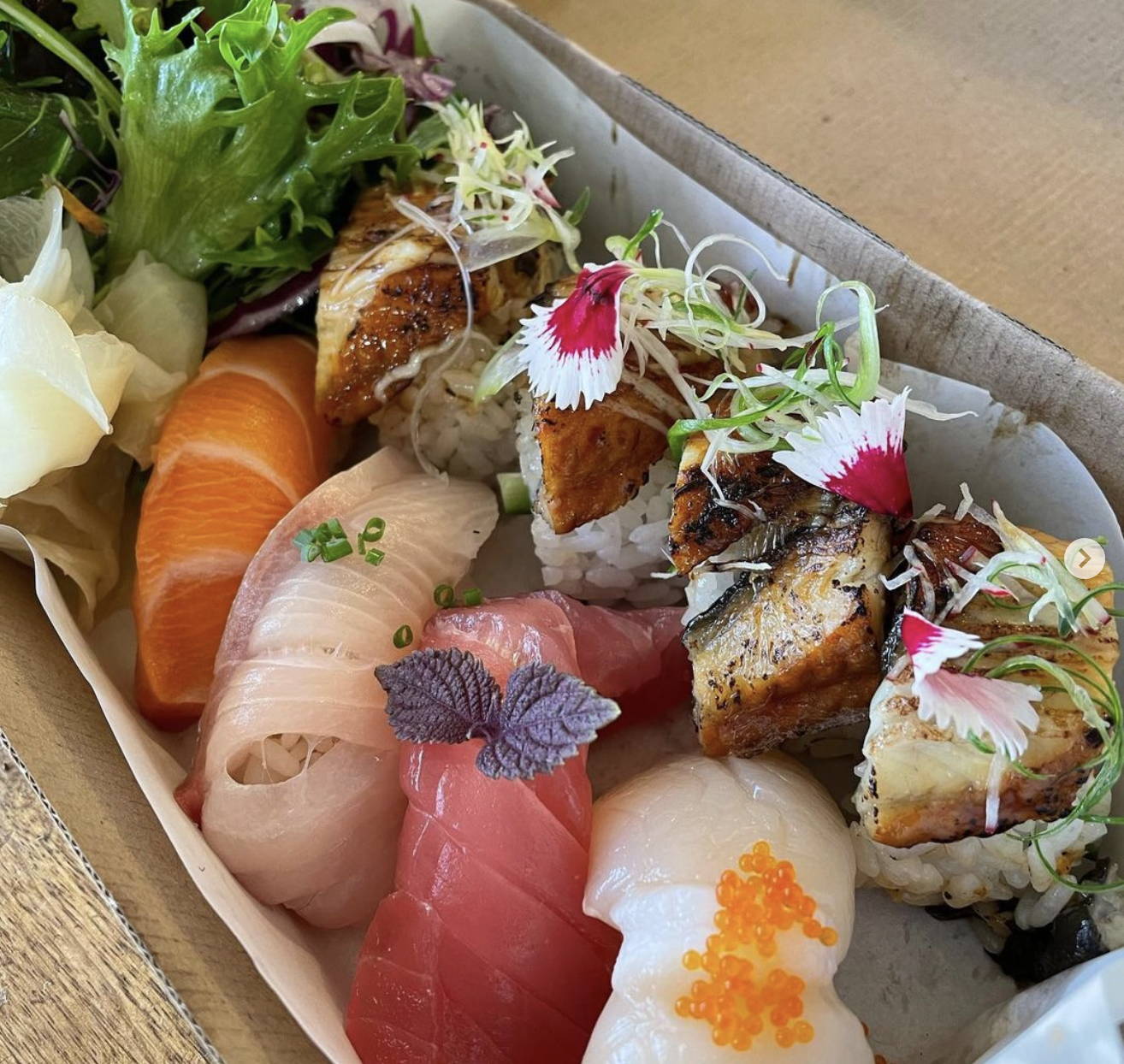 ---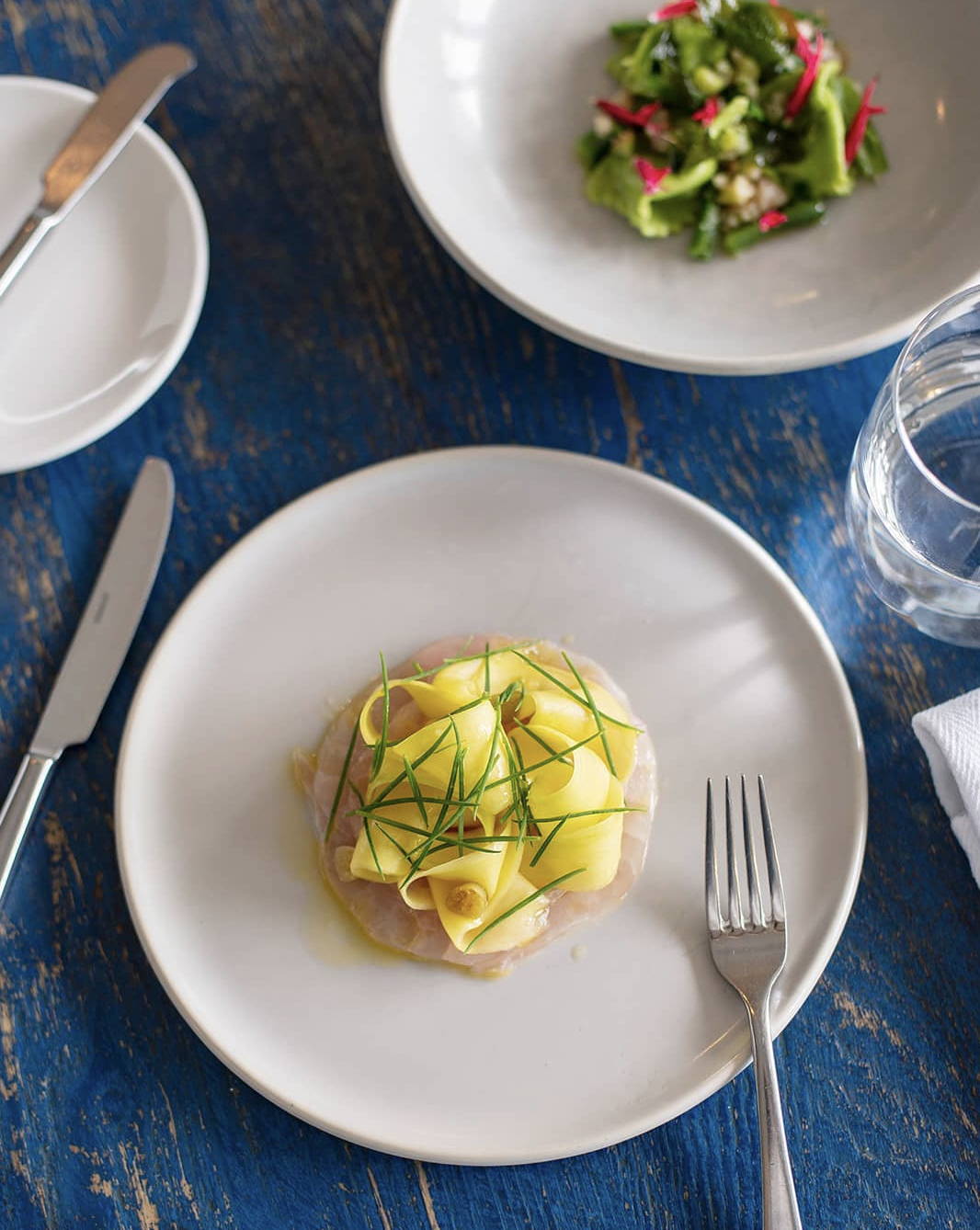 DINNER: PAPER DAISY, CABARITA
Great cocktails are an important part of the recipe that makes up a cute weekend away in the B-Shire.
For an incredibly stylish and delicious cocktail session, we recommend heading up to Cabarita for the degustation and drinks at the very stylish Paper Daisy located at the coveted Halcyon House. A chic outfit is optional, but highly recommended.