How To: New Year's Nails with @maniwithsami

---
We're so ready to wave goodbye to 2021. Naturally, we need to send the year off in style, so we've enlisted the help of Sydney nail artist, @maniwithsami, to help us create the New Year's nail look of our dreams.
- A base coat to get you started
- A glitter polish suitable for New Year's celebrations (so as wild as you like, of course)
- A white polish for fun patterns
- A top coat for moral support
- A nail art brush to bring it all together
Let's get started!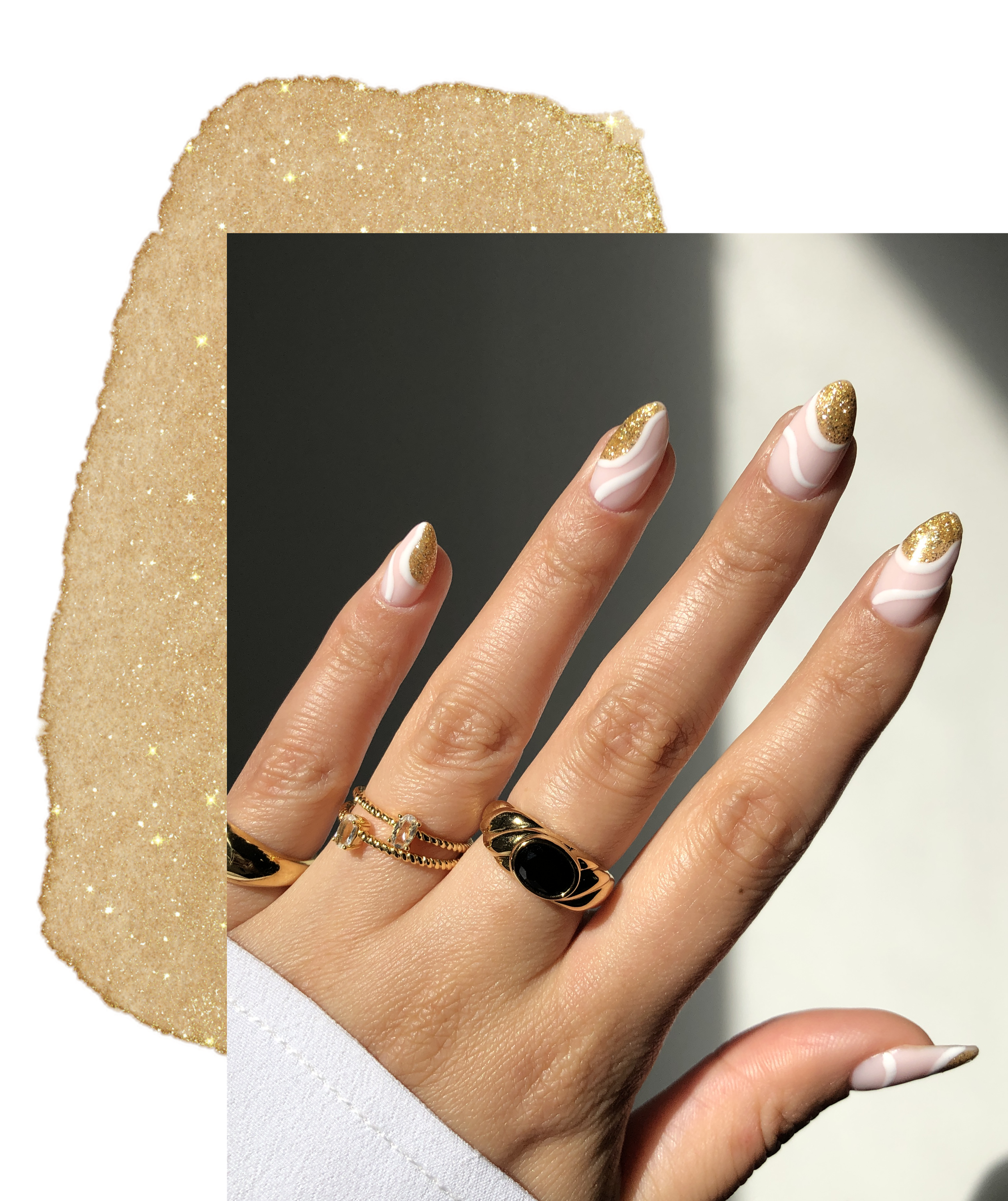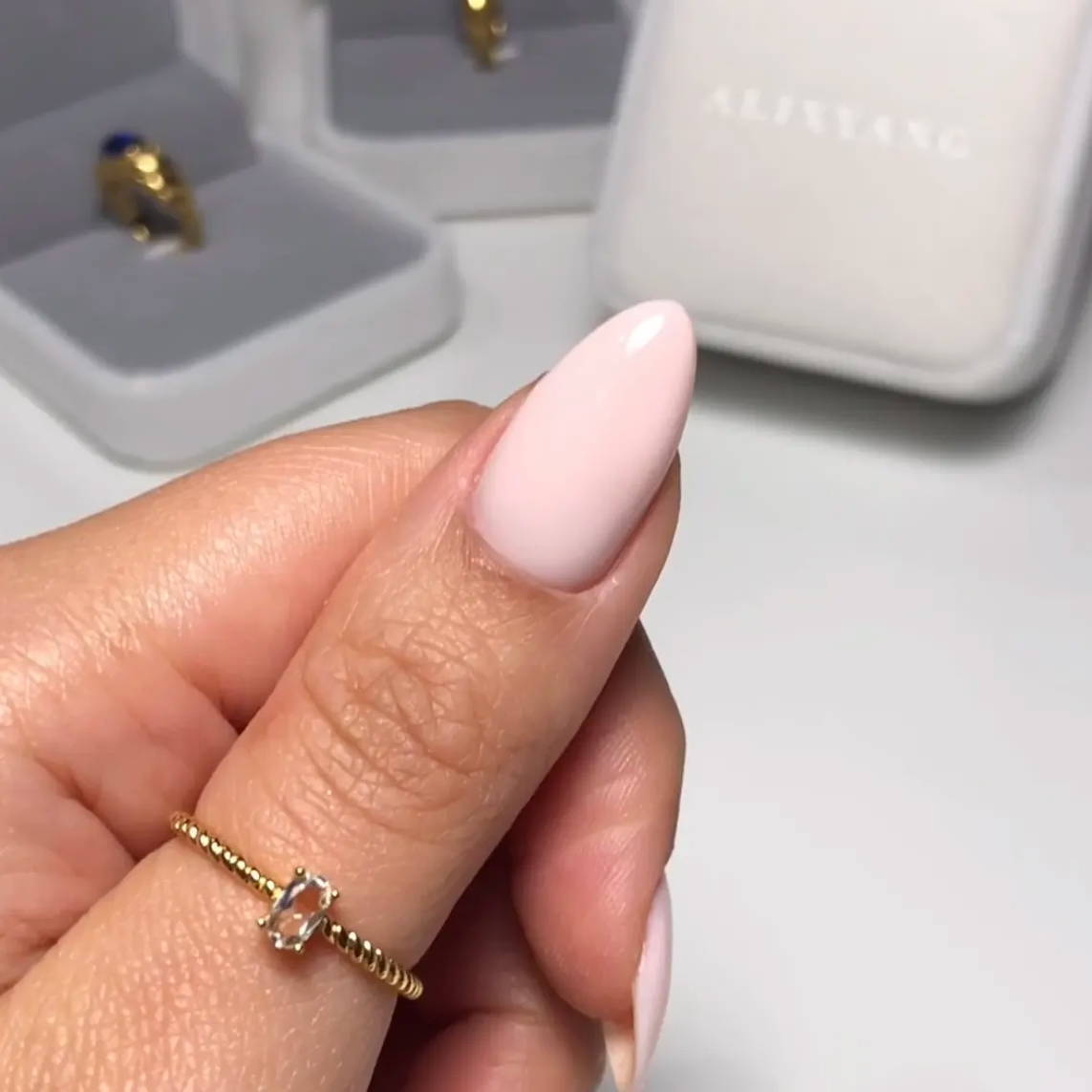 Start by painting your base colour. It can be any colour you want - I've chosen pink!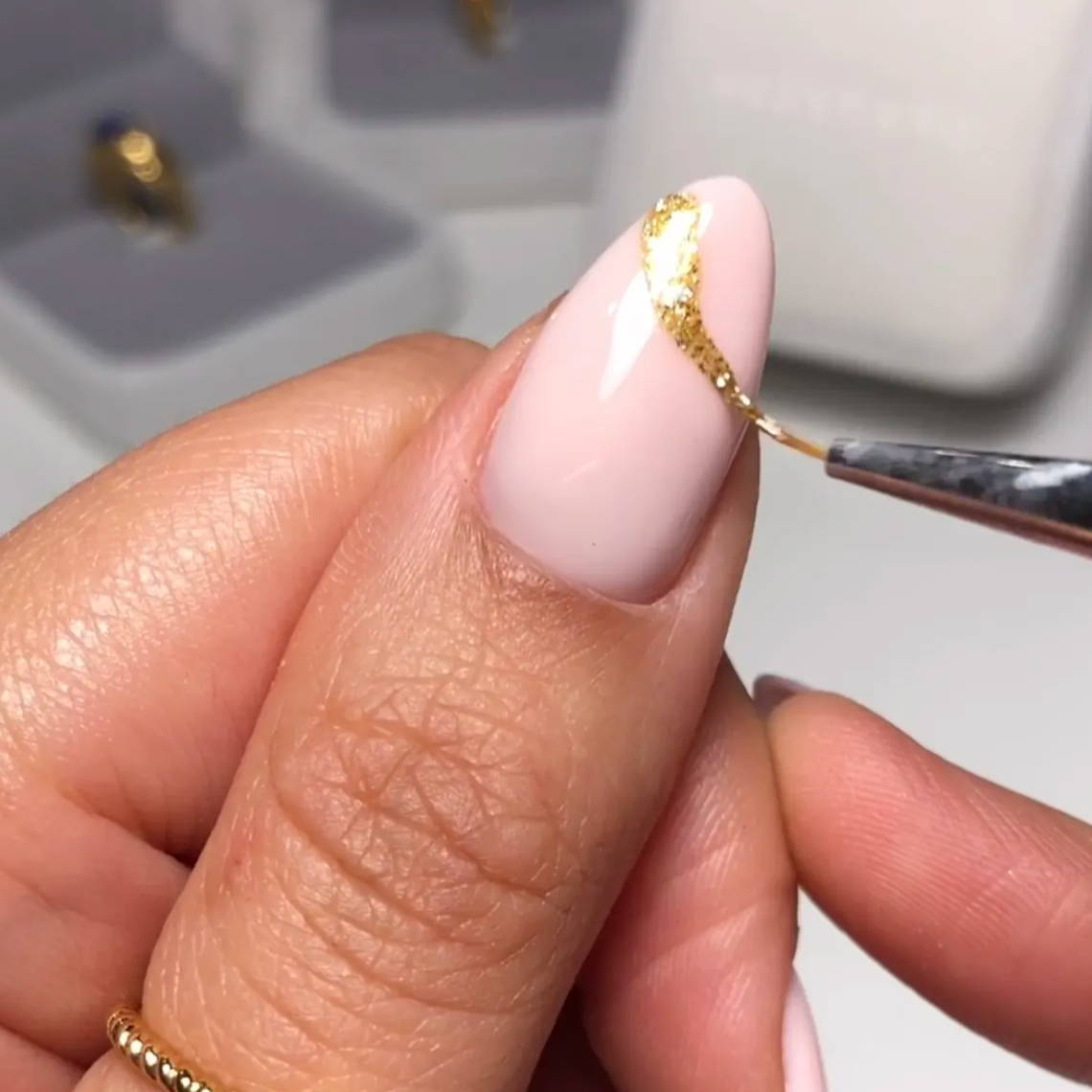 Paint a lil wavy outline using the glitter polish on the top portion of your nail like so.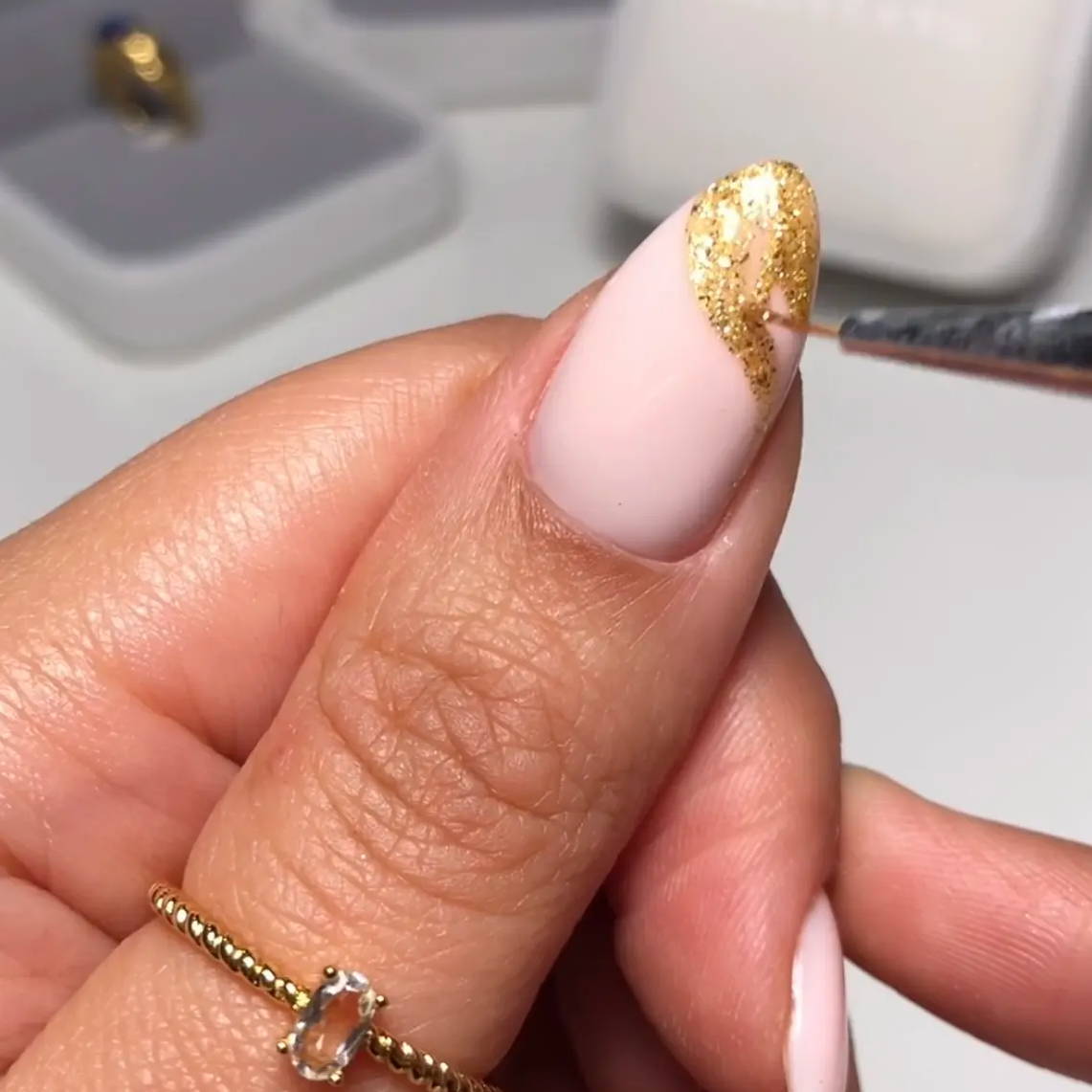 Now fill in the wavey bit with the glitter polish and voila!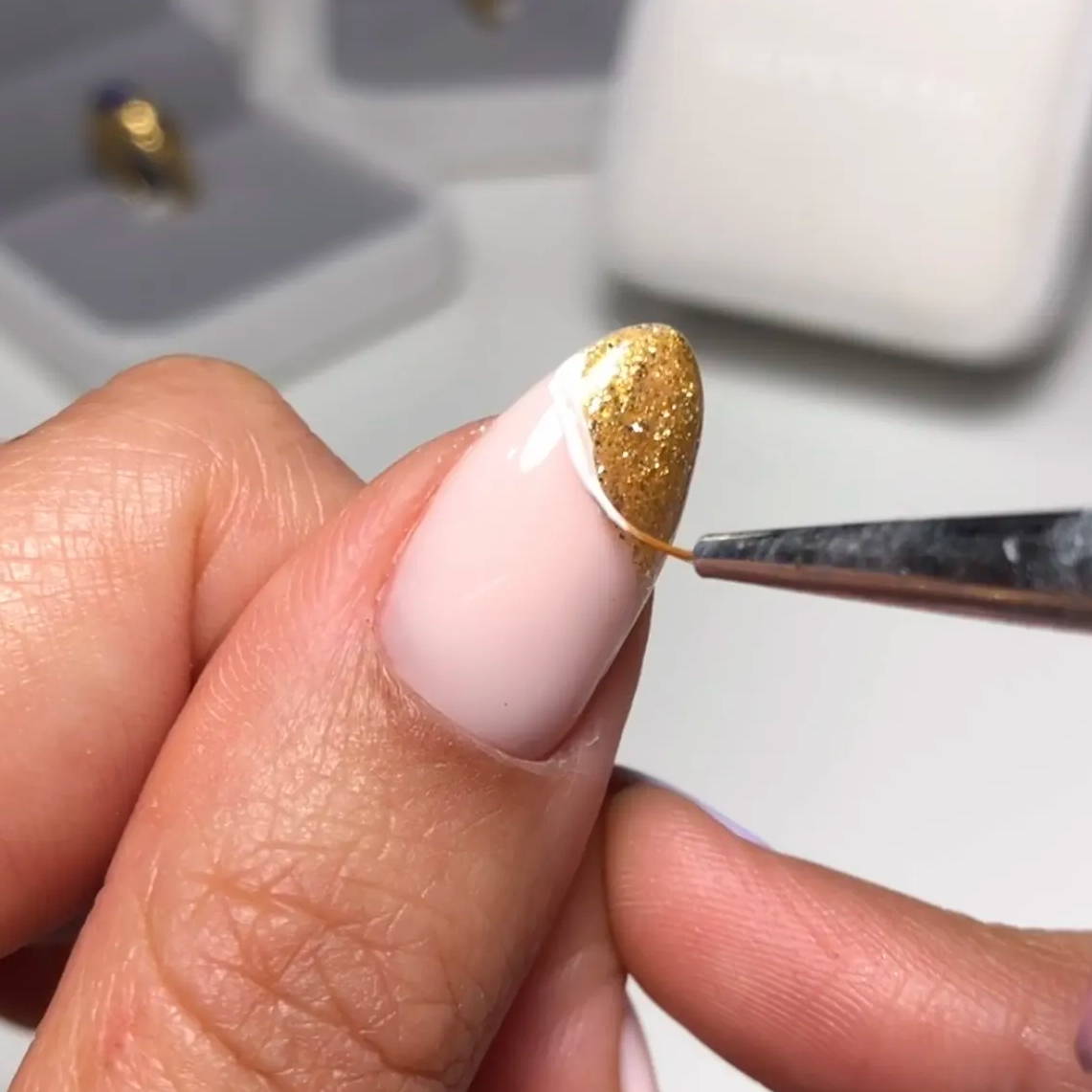 Carefully outline the glitter wave using the white polish and nail art brush. The thinner the brush, the thinner the line.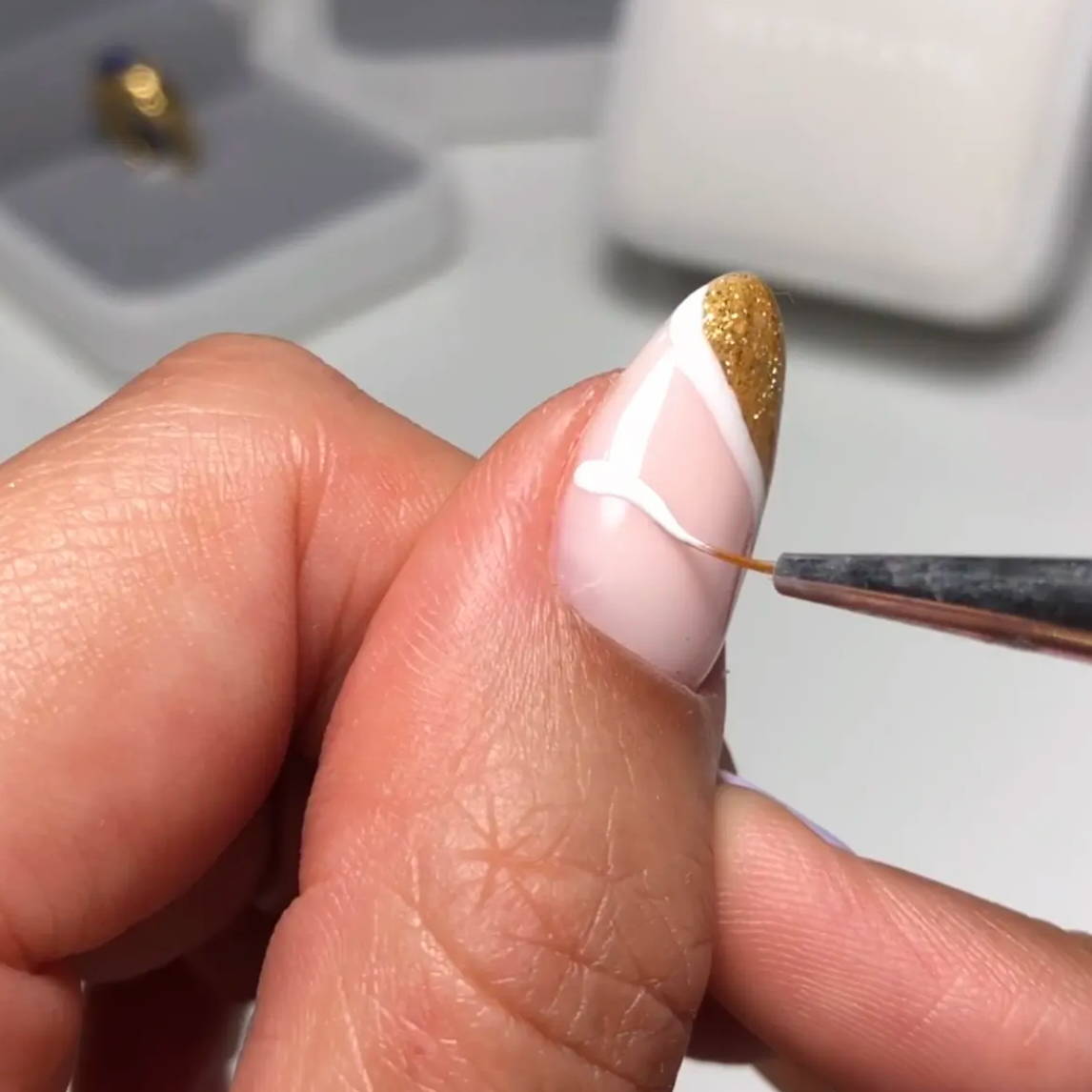 Step 5: Perfect Your Patterns
Now draw a second wavy white line in the negative space. It can be as random as you want it to be!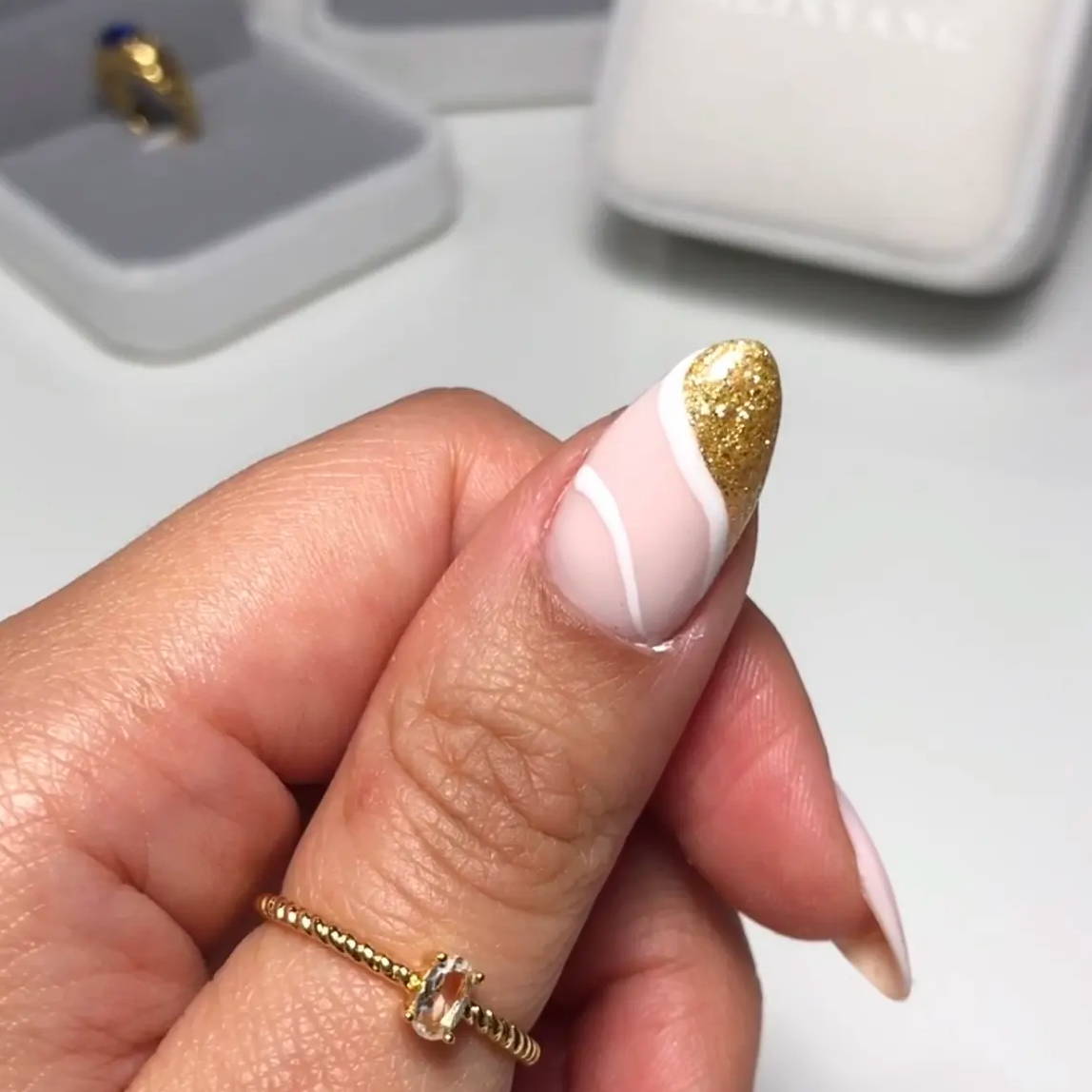 Try and leave a little blank area in the middle so that the two wavey sections remain separate. It should look a little bit like this.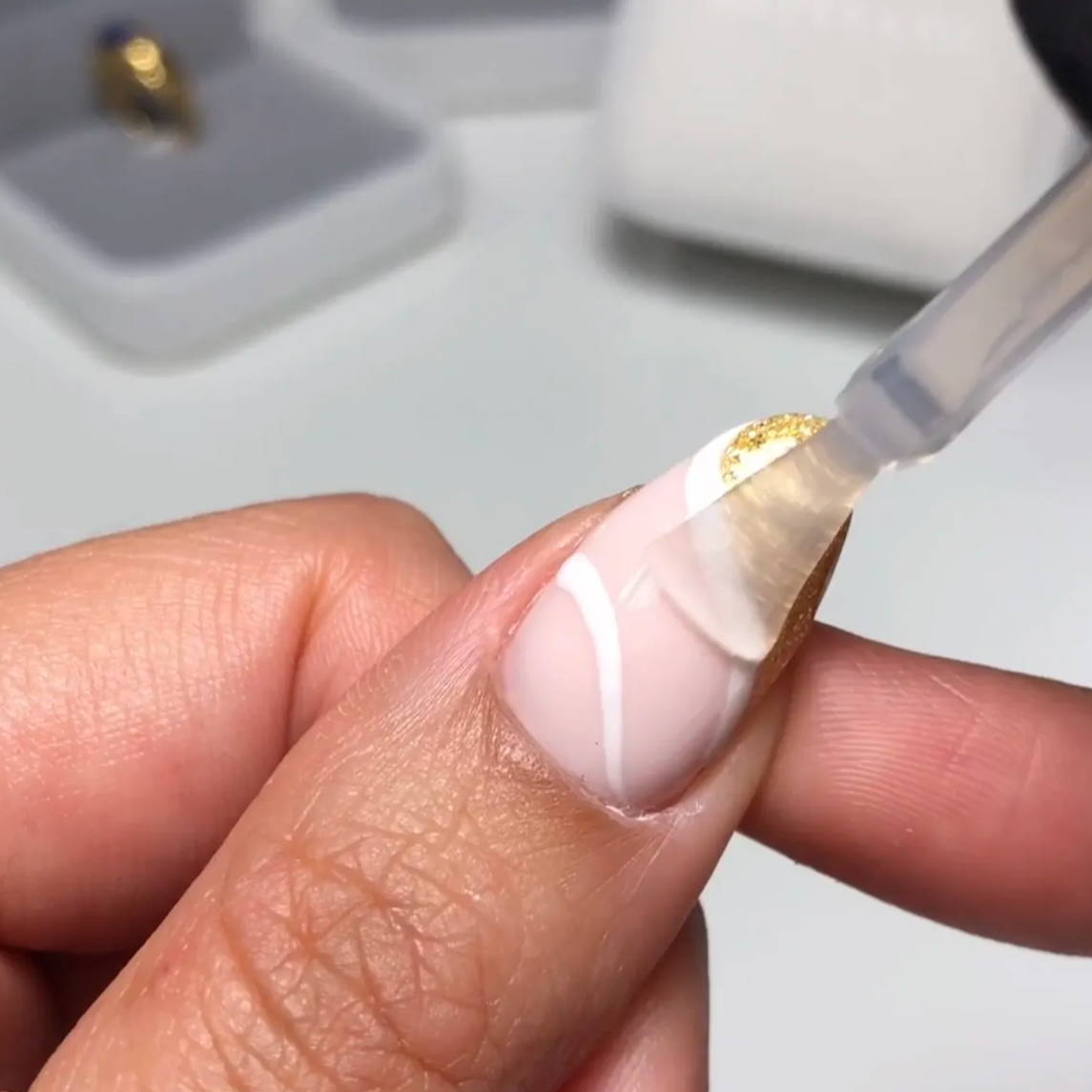 Wait for the design to dry a little before sealing in the look with a top coat.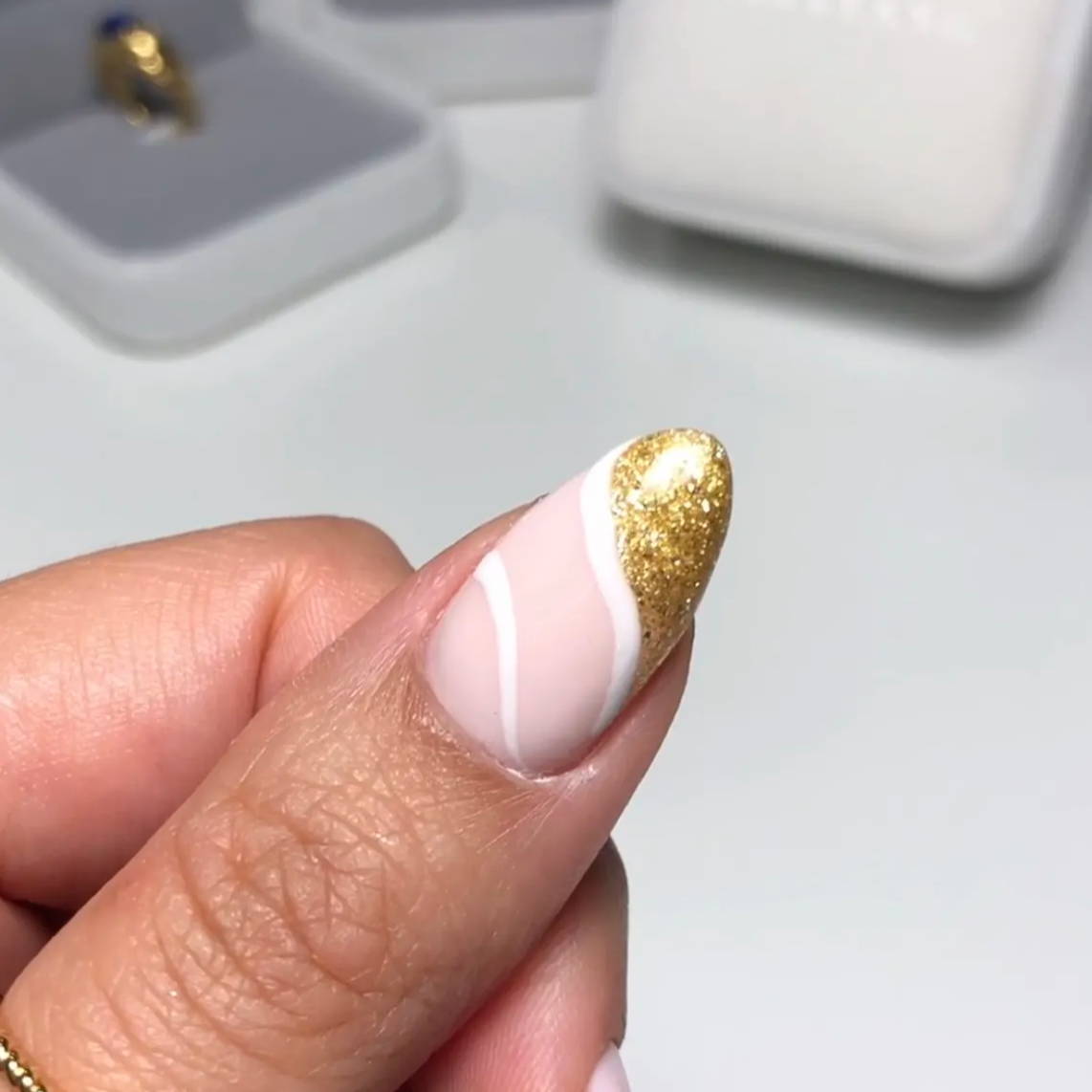 Repeat the process on all your fingers and you're done!
Now go soak up all the compliments on your recently acquired art skills (and maybe a little champagne).
---