Posted at 11:00 • 1 May • Emily Blom • Products
---
At ALIX YANG, we take our chain game seriously. From everyday basics, to chunky chokers,
we've made it our mission to bring you the neck adornments of your jewellery dreams.
Whether you're looking for something sleek, simple, or statement, here's our
go-to guide for all things chains.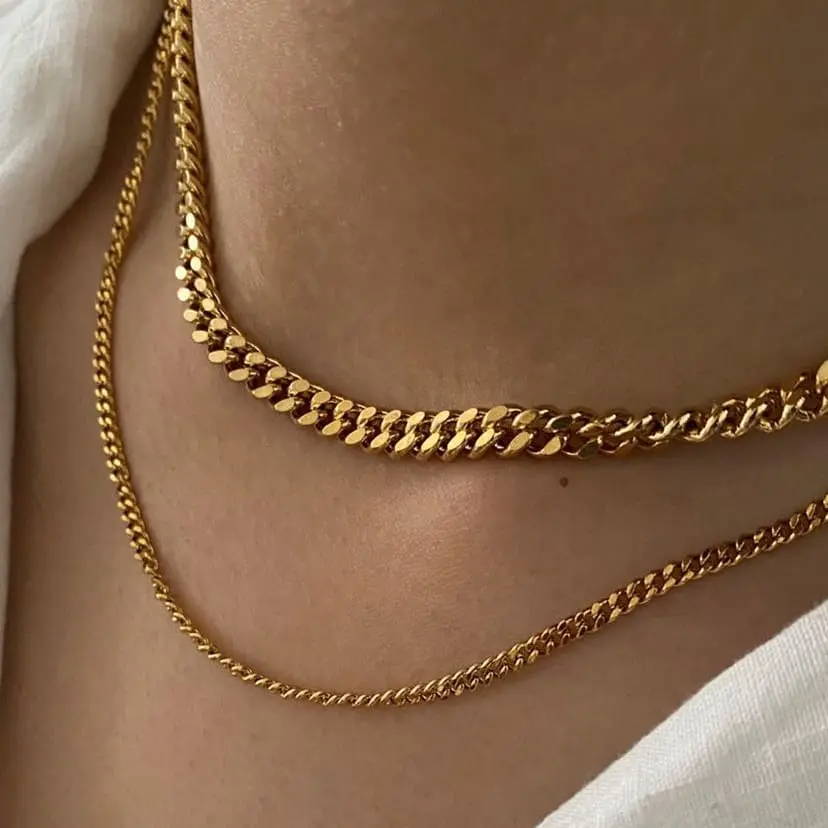 Chains for the Minimalist
You're a guy or gal who appreciates the simple things in life. You'd choose jeans over dresses any day of the week and your first love is probably your dog. Honestly, it's a vibe we're totally into.
If classic is your middle name, then you'll adore these elevated basics - four totally fool-proof chains designed for connoisseurs of casual that don't need a special occasion.
---
---
---